| | |
| --- | --- |
| WEEK DAYS: |  8:00am – 6:00pm |
| SATURDAY: |  Closed |
| SUNDAY: |  Appt Only |
| AFTER HRS: |  Appt Only |
We always do our best to provide service in an expedient and cost efficient manner. Our job is to help you by supplying quality parts and service. None of us here walk on water but you can always be assured that we will try our best to TAKE CARE OF YOU !
Small Town Customer Service
No Bullshit Rule
No Appointment Necessary
Free Shuttle / Ride
Warranty On Our Service
Serving Customers for 29 Years
You Can Still Call The Owner
It Is The Best Radiator Repair Shop I have ever been. They went above and beyond what any repair shop would do for you. They made breaking down as nice as it could be. Would a thought Hays would have the best radiator shop in Kansas Oklahoma Texas Missouri and Colorado

I had them do some radiator repairs and the car broke down after driving it only a couple times. I took it back and they said they had made a mistake with part of the initial repairs and got it fixed up with no additional charge. Lo and behold, and honest repair shop!

Scott did a great job for my teenaged daughter when she broke down crossing Kansas. He even made sure she had a place to stay while her car was repaired. Great service and very fairly priced. Would recommend to anyone.

I used to work for scott back around 98 and know firsthand with scott the policy is to treat the customers right with fair pricing, good work, and a great warranty.

Scott is good help in getting great prices. I do business with Scott on regular basis.

I've done business with Scott since he started years ago. Best radiator guy I know with fair prices. I've used him numerous times for both my radiators as well as my customers.

These people rock.... I live in Dighton KS and after all my efforts to postpone the inedible my radiator blew on Monday afternoon.... thanks to their dedication I got my car back Wednesday night.... day before Thanksgiving... I can't thank them enough for squeezing my car in right before a holiday... thank you to everyone at BEST RADIATOR for making sure I had a car for Thanksgiving holiday..... Anita from dighton

absolutely the best! Great customer service, friendly, and helpful.
Diagnostics
We have all the tools to diagnose your problem..

"Service Engine Light On?" Diagnosing problems can take time, our specialists are here to help you understand just what your problem is.
Inspection
Something not feeling right as your driving? Bring it in for inspection.

We rarely turn anything down. When you think there's a problem, get your vehicle in right away to prevent further issues.
Upgrades
Looking for that "new" feeling?

With our custom exhausts, remote car starters & custom work, we can upgrade your vehicle experience at a reasonable cost. After all, innovation is our middle name.
Custom Work
We can custom fabricate radiators, charge air coolers, oil coolers, fan shrouds and more. What do you need? We can probably do it!
Service & Repair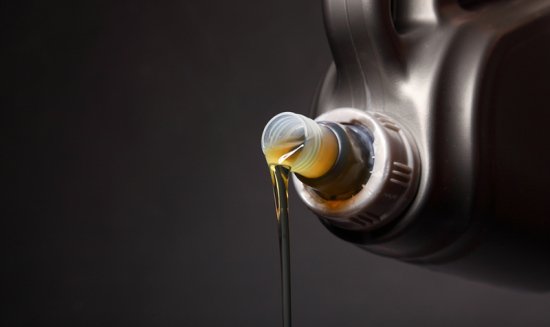 Keeping your car maintained properly is the key to longevity. We can help you get on the right track, schedule a free appointment today. Keep your car healthy!
Exhaust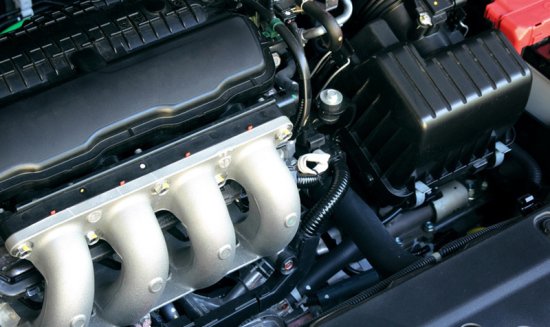 We have the ability to repair your exhaust system as needed or custom build an exhaust system to your liking. We also have a large inventory of performance mufflers and tips. Come by and check us out!
Products
We stock and sell Radiators, AC Condensers, Heaters, Gas Tanks, Truck Radiators, Tractor Radiators, Fork Lift Radiators, Charge Air Coolers, Truck AC Condensers, Performance Exhaust Parts, Remote Car Starters & More.
Industrial Services
We have the ability and the facility to service very large industrial radiators, oil coolers, charge air coolers,inner coolers and very large tube and shell coolers. Please contact us to schedule services.
What should my antifreeze test to?

Your antifreeze should test to -32 Degrees Fahrenheit.  This will typically be a 50/50 Mix. This is optimum for summer and winter protection & will help prevent corrosion.

My service engine light is on, should I be alarmed?

A service or check engine light display means something is not quite right with your vehicle.  It is always best to get your vehicle inspected for a professional opinion. Remember, yellow or amber lights mean "caution" but in the event of a red indicator light, it is best to shut off your vehicle and call us.

My vehicle was scanned at a parts store for a warning light…

Codes such as "catalyst inefficiency" or "heated O2 circuit low" do not necessarily mean these parts are bad. Don't waste $$ on parts that you may not need. Codes reveal a symptom but may not pinpoint the actual problem. We offer free scans just like the parts store, so do yourself a favor and start here.

How much does it cost?

Parts are easily quoted, repair jobs are not. "Quoting" repairs over the phone without inspecting the problem may be a disservice to you, the customer, as well as us. We will always try to give accurate "estimates" to the best of our ability.  Most completed work leaves our shop at slightly less than estimates.

